A few days ago, one of my Physiotherapy Brampton Client Andrew called me to ask about Knee Physiotherapy Protocol. It was a free 10 min consultation that I did with him to educate on When do you need Knee arthritis exercises. Hence, I thought about putting this as a blog post for others on the web who might be interested in Knee Physiotherapy.
Whenever someone has an issue with Knee, which cause them to be less mobile or can not do or do activities of daily living with difficulty, Knee Physiotherapy can be very beneficial.
Most of the times, Knee Physiotherapy is done for the following conditions:
As a nonsurgical treatment for Knee Osteoarthritis
As a Preoperative Physiotherapy Treatment before undergoing Knee Surgery
For Minor acute tears or sprains and strains of Knee Ligaments and Muscles
Sports injuries like ACL Tear, Meniscus Tear, Jumpers Knee
Chondromalacia Patella
Physiotherapy after Knee Surgery like Knee Replacement Surgery, ACL Reconstruction Surgery, Torn Meniscus Surgery.
Femur Shaft Fracture or Fracture of Lower Extremity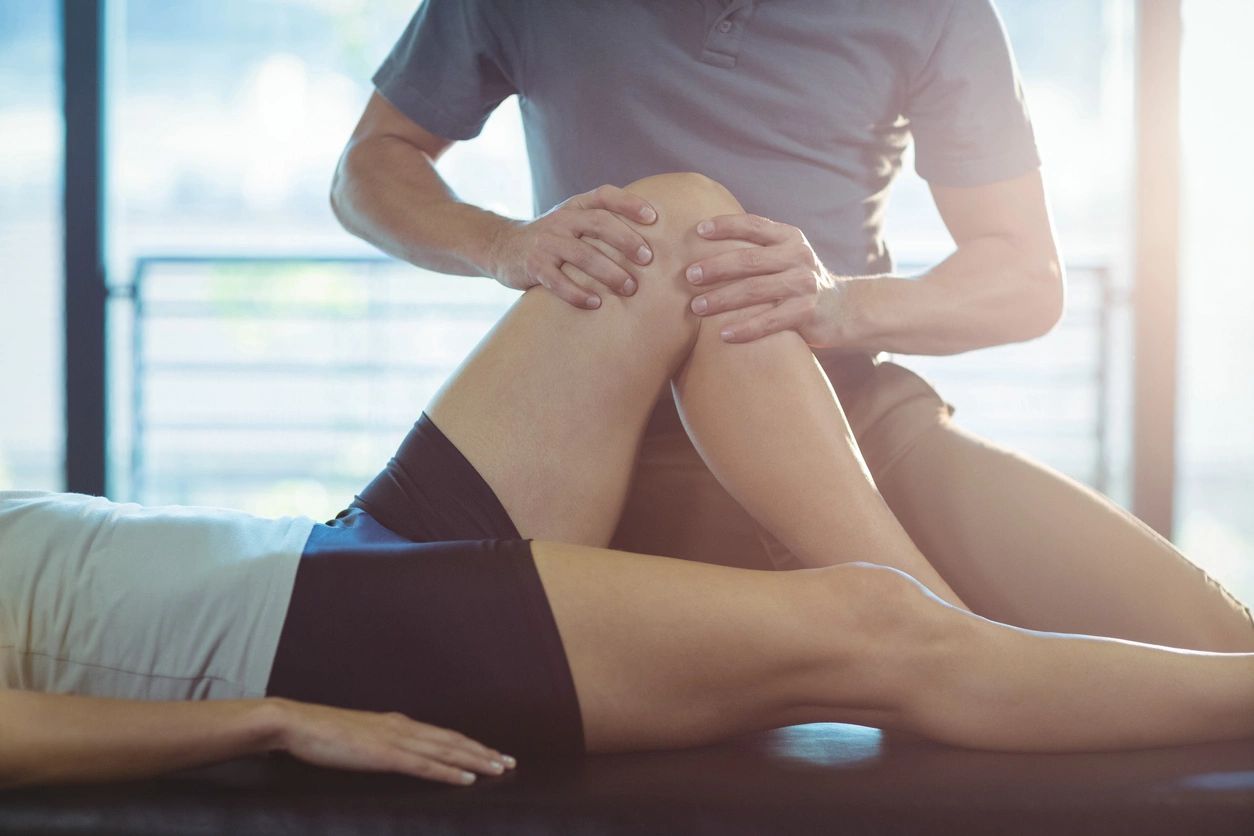 Goals Of Knee Physiotherapy:
It is our practice to involve our patients in Goal Setting as much as we can, and we include them(Physiotherapy Brampton patients) in Knee Physiotherapy Assessment Sessions.
Some of the most common goals of Knee Physiotherapy are as follows:
Education- Educating the clients about their condition and signs and symptoms are an essential part of the treatment.
Pain Reduction- Ultimate goal of any in home physiotherapy treatment is to reduce the pain that the patient has.
Improve mobility- Due to pain and apprehension of movement so many times, the patient does not move the Knee joint. So as a part of Knee Physiotherapy goal setting, improving mobility is a prime goal.
Regain Strength- Regaining strength of weak Knee muscles is also an important goal.
Promoting Independence- Everybody likes to be independent and very often due to the debilitating effect of the Knee joint, many people have to start depending on others for everyday tasks. So the Physiotherapy Brampton team helps clients with getting independent and be more productive.