Are you having lower back pain and looking for lower back pain relief in the comfort of your home?
I know how you feel, and I am with you on this.
I am Ankur Desai, a Registered Physiotherapist with the College of Physiotherapists of Ontario. I am also the owner and operator of BramptonPT.
There is nothing more debilitating than an inflamed lower back that sends searing pain shooting down your legs every time you bend over, sneeze, or trying to get out of your bed in the morning.
When faced with back pain, most people swallow some painkillers and try to push through the discomfort. The big problem with this approach is that something that starts with that back pain can seriously escalate into serious spinal disorder.
And if you don't know what you are dealing with, masking your pain with self-prescribed medications can make it real worst because we all know the adverse effect of pain killer medicines on our body and our health. Moreover, by taking pain medicine, you are just masking the symptoms and not treating the root cause of the back pain.
Once the effect of that pill is gone, you are back to your original condition, and there is no difference in your situation. Please don't get me wrong. I am not here to bash the pills. They also play their role in temporarily masking the pain, but along with that, you need to do other treatments too to cure your low back pain.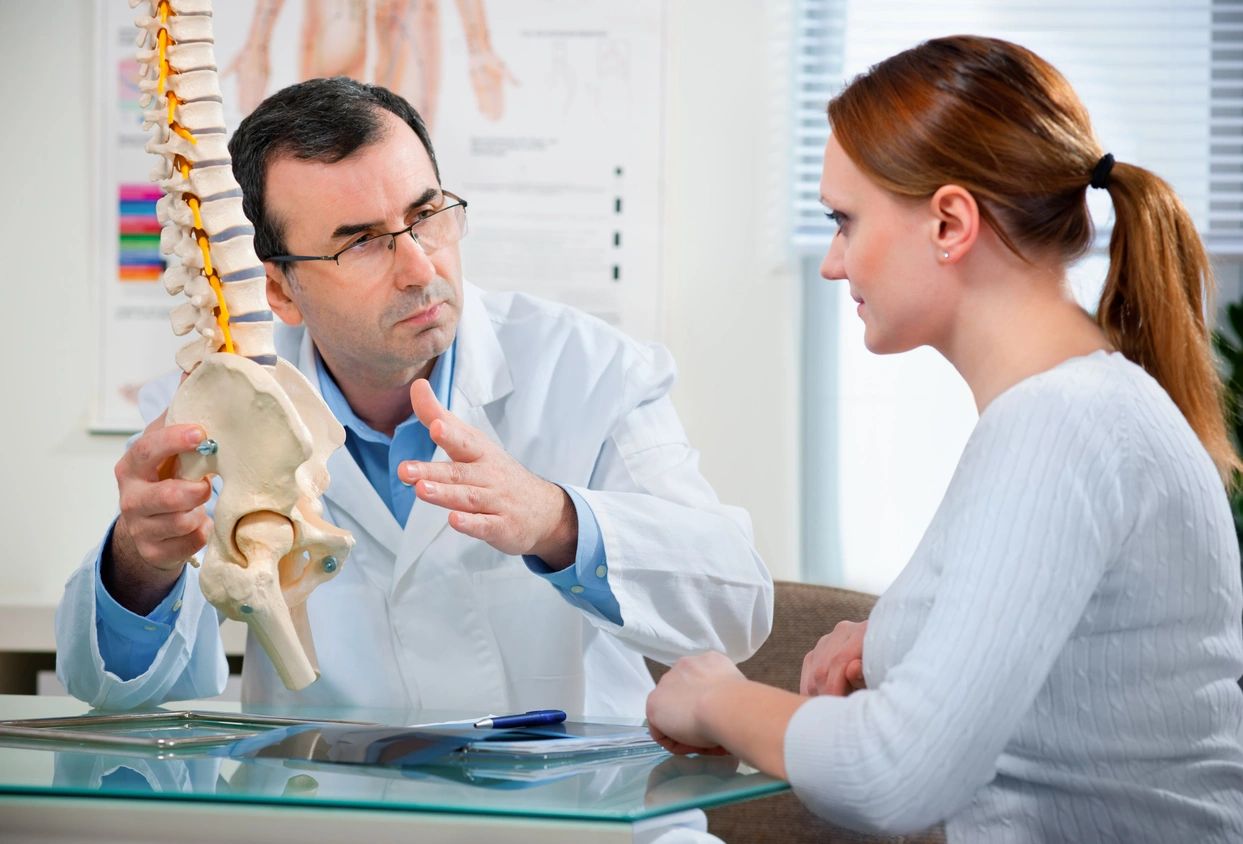 What you need is easy access to a qualified Physiotherapist who can diagnose the root cause of the back pain and prescribed an effective treatment to get you back on your feet and help you on your quest for back pain relief.
That's why we are thrilled to announce our "Back ON Track" program. Here at BramptonPT, we have been supporting local families for quite a long time and our new "Back On Track" program, which is six weeks program for low back pain clients.
This is how our "Back on Track" program operates.
Once you decide to enroll into our "Back on Track" program, you give us a call on (905) 783-4500; our in home physiotherapist will contact you to set up a time for the FREE telephonic call/consult to know more about your condition.
Then we set up an appointment for in home physiotherapy treatment to get low back pain relief at home.
On the appointment day, one of our qualified registered Physiotherapists will come directly to your home and assess your lower back to find out the cause of pain. It is a thorough, detailed physiotherapy assessment that can take around 45-60 min, including some treatment to get the ball rolling and give you some lower back pain relief at home.
This "Back On Track" program involves one on one session with hands-on Physiotherapy, and we put together a step by step recovery program that caters towards your specific needs.
This includes in-home exercises as homework with a detailed exercise plan, including how many repetitions, sets, and alternative ways to perform activities based on your abilities. We also give you a tracker sheet to fill out the exercises done.
We want you to take control of back pain and be accountable because we know this program works for our in home physiotherapy clients.
Usually, clients feel almost 50-60% better with the first session only, but it all depends on the severity of your back pain and other health factors.
They will then visit your home once a week for six weeks to check how you are feeling and carefully monitor your progress.
To find out more, call us now at (905)783-4500 and Let's get you "Back on Track."